THE SUN FOR ENERGY, SPC FOR MAXIMUM EFFICIENCY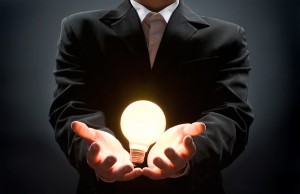 Why Power Optimizer?
Our mission is to overcome the inefficiency of a PV system caused by the "mismatch" effect. A PV system is composed of connected panels in series to form strings which are linked to each other in parallel to form the field. Their inhomogeneity, determined by the inefficiency of a single panel, certainly causes an impact on the entire actual production. This effect is called "mismatch". The inefficiency could be caused by shadows, different solar radiation during the day or simply by an uneven aging effect on modules during the 35 years average life of a PV system and the 20 years of energy bill. The centralized architecture of a PV system provides a single conversion device, the inverter. Its main roles are to convert the direct current in alternating current and to reach a single point of maximum power throughout the system, using the MPPT algorithm (Maximum Power Point Tracking).
Why SPC?
MORE PERFORMANCE:
Up to 25% more PV power, due to the recovery of environmental and parametric mismatch
FLEXIBILITY:
Compatible with any commercial inverter

Possible to design systems with different length strings

Possible to use different forms of power and different manufacturer
This version can be used on PV field sections with shading problems
RELIABILITY:
25 years warranty
SPC failure does not stop the operation panel
ADDITIONAL FEATURES:
Panel level monitoring
Safety system in case of fire and theft
RETROFIT:
Easy mounting system. It does not require any panel modification